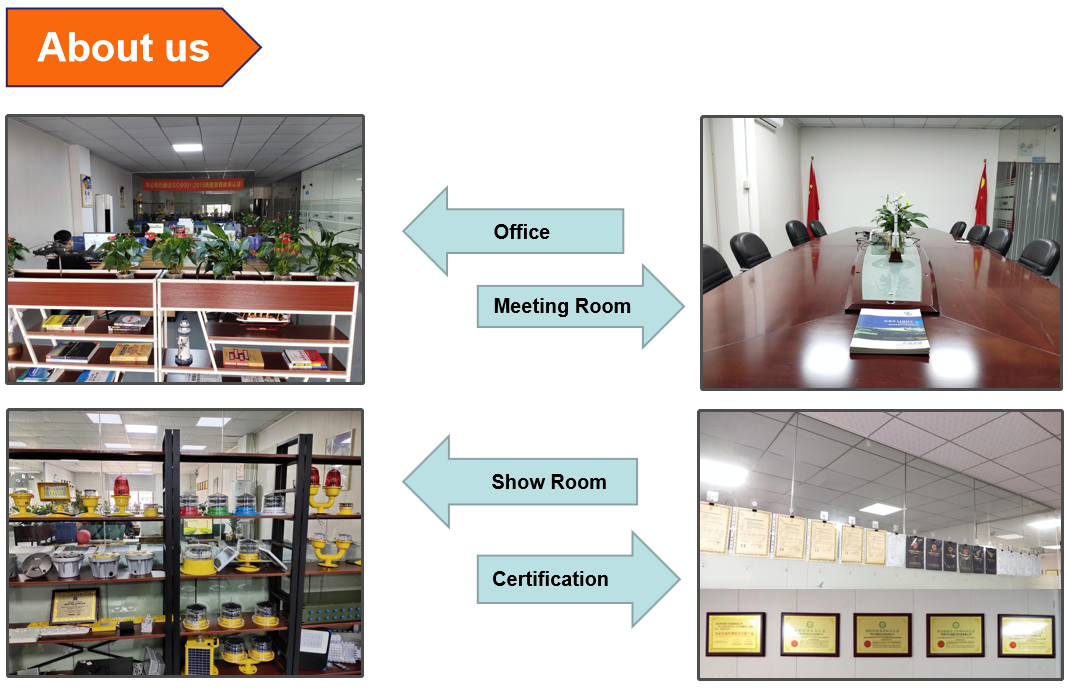 Shenzhen Green Source Light Equipment Co.,Ltd is a high technology enterprise engaging in research aviation light,helipad light,marine lantern, solar garden/street light, and traffic warning light, which located in Dongguan, China.

Since 2010, we design,manufacture and supply all kinds of above lights.
We offer full solution from production to arrangement service according customer requirements.The company dedicated these lights development and production for many years,complying with international standards and recommendation from NO.14 attachment of ICAO,request of FAA and relevant standards of MH-T6012-1999.

We made a long term development strategy plan that our company, all team member will keep on improving , pursuing technical renovation & better quality, serving our customer heart and soul.

Our pursuit is with high quality, vary kinds, competitive price and best service to create first -class product to satisfy all our customers needs.




Shenzhen Green Source Light Equipment Co., Ltd.

Address:
10F, Unit 1, Building 18, Gold Town, No.7 Technological Avenue, Houjie Town, Dongguan city, Guangdong, China.

Tel: +86 139 2286 4215, +86 076982582477

Skype: +86 13922864215

Whatsapp: +86 13922864215

Wechat: 13922864215

Email: sales@obslight.com

Message
If you have any suggestions or question for us.Please contact us.